£68.00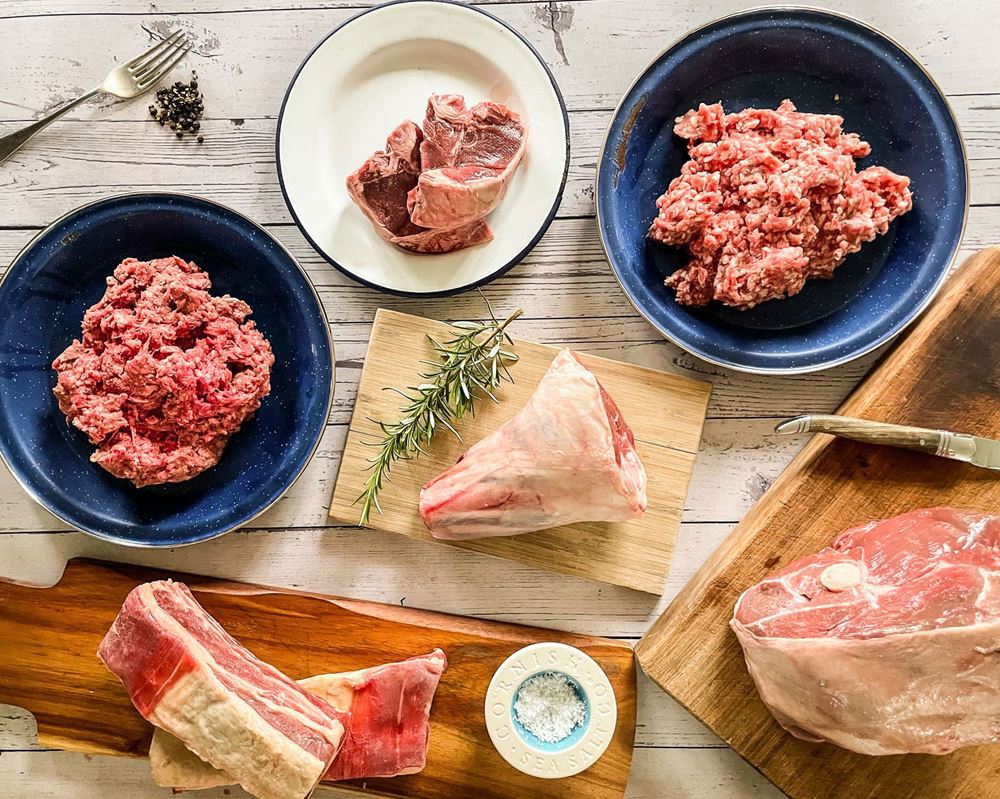 Organic, regenerative and 100% pasture raised beef and lamb. You can't get higher quality than this and we can testify that the meat goes further than you think with the higher nutrient density.
We ask that - just like veg - you think about commiting to a regular order so we know how many beasts we will send to slaughter.
When: Meat box from Tresemble Farm are available every other week. The first box will be on the 27th of April, we will be in touch to ask how often you want to subscribe.
Quantities: Will vary week by week, sometimes there will be less weight but more high end cuts, and sometimes the other way around. In the photo there is enough meat for 4 core meals for 5 people, one two person date night, one sunday roast for 6 people and bones for soup.